Welcome to DrSpayd.com!
---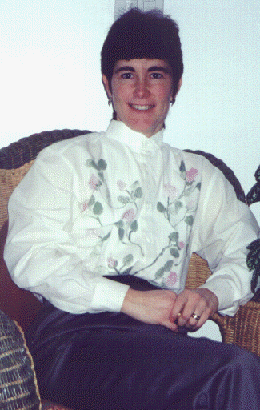 ---
Catherine Selth Spayd, Ph.D., P.C.
Licensed Psychologist
---
Dr. Spayd is a clinical psychologist in independent, private practice in Duncansville, PA She provides individual and group psychotherapy, and psychological testing, for adults and older adults. She also consults at six area nursing homes. Dr. Spayd received her Master's and Ph.D. degrees in Clinical Psychology from The Pennsylvania State University. She completed a pre-doctoral internship in clinical psychology at Friends Hospital in Philadelphia, PA, and a post-doctoral fellowship in geropsychology at Philadelphia Geriatric Center. Dr. Spayd has been a licensed psychologist in Pennsylvania since 1991. Before developing a full-time private practice in 2000, she worked for 2 years as a Rehabilitation Psychologist at Mercy Regional Health System, in Altoona, PA. She then created, developed and was Clinical Director for 6 years at PathWays, Bon Secours-Holy Family Hospital's inpatient and partial hospitalization geropsychiatric programs.
---

Site Menu
Privacy Notice (Confidentiality Statement)
A Consumer's Guide to Psychotherapy
An Introduction to Group Psychotherapy
Psychological Services for Older Adults
Psychotherapist-Patient Services Agreement
Directions to the Duncansville Professional Center
---
Duncansville Professional Center
841 3rd Avenue
Duncansville, PA 16635
(814) 693-0617, FAX: (814) 693-0617
---