Duncansville Professional Center
---
The Duncansville Professional Center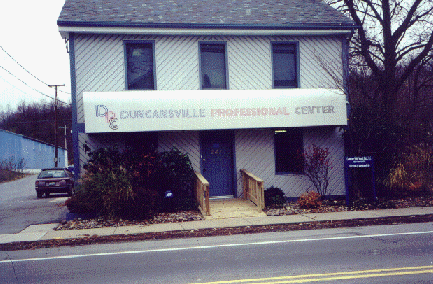 841 Third Avenue
Duncansville, PA 16635
Now renting Professional Office Space, Full and Part Time.

Note: Mental Health Professionals Preferred, all other "low-traffic" professionals will be
considered on an individual basis.

Amenities Included With Rent
· All utilites except telephone.
· Private, paved parking lot in rear of building with security lighting.
· Handicapped-Accessible Front Entrance
· Comfortable Waiting Room
· Handicapped-Accessible Bathroom
· Full Security and Fire Alarm systems with 24-hour professional monitoring.
· Professional Cleaning.
· Employee Break Room.

Below are some specific details and prices on offices that are currently available:
---
Furnished Front Office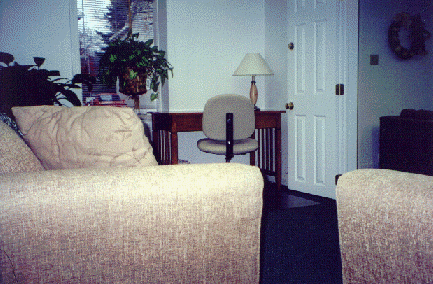 · This first-floor front office measures 14.5' x 9.5', plus file cabinet alcove.
· Double-door entryway allows for easy wheelchair access.
· Entry doors constructed with specialty noise-blocking material to assure confidentiality.
· Furniture includes one sofa, desk with desk chair, file cabinet space, end table w/file.
· Window air-conditioner provided.
· $65.00 per month for each day's use (e.g. every Tuesday and Friday= $130.00 per month)
---
Rear Office
· This first floor office measures 14.5' x 11', plus entryway.
· Second locked doorway allows for a private rear exit.
· Window air-conditioner provided.
· $350.00 per month, full time.
---
Furnished Group Therapy Room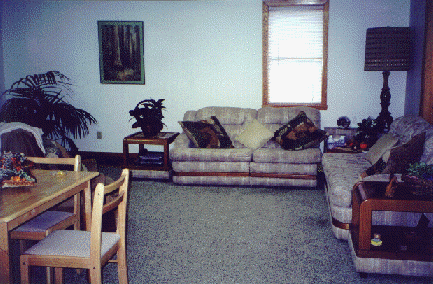 · This large second floor therapy room measures 23.5' x 18', including a small powder room.
· Perfect for group psychotherapy and informal seminars or workshops for up to 20 people.
· Window air conditioner provided.
· Fully furnished for your convenience and comfort.
· $20.00 per 2-hour session, $50.00 per full day.
---
---